Michael Sardzinski D.M.D, P.A.
Since 1997, Dr. Sardzinski has been serving the endodontic needs of Venice and the surrounding communities. Through excellent diagnostic and root canal therapy procedures, his desire is to be an integral part of his patient's oral health and well being. He understands that the perception of "having a root canal" can be challenging. He and his team's philosophy are to create an environment that is comfortable, friendly, and relaxing. He couples this with setting a high standard of professionalism, modern equipment, and sound clinical skills. The goal is to assist a person in regaining good dental health and function. When these demands are met, patients often have a great experience and quickly return to their daily life.
Just recently, Dr. Michael Sardzinski exemplified an example of a generous giver to the community by contributing to the 24th Annual United Way Golf Tournament. In the said tournament, a portion of the proceeds will go to "Holiday with a Heart" event wherein 11 elementary schools will receive financial support for its children and families to help during the holidays. Dr. Michael Sardzinski also contributed to the Pine View Key Club and Rotary Club of Sarasota Sunrise who welcomed 80 youths and their families at Target in Sarasota to the "Tree of Joy 2017" which provided essential shoes, socks, other personal items, and a holiday gift. He enjoys participating in many other local community events and fundraisers. Be sure to check out our Facebook page for the lastest events.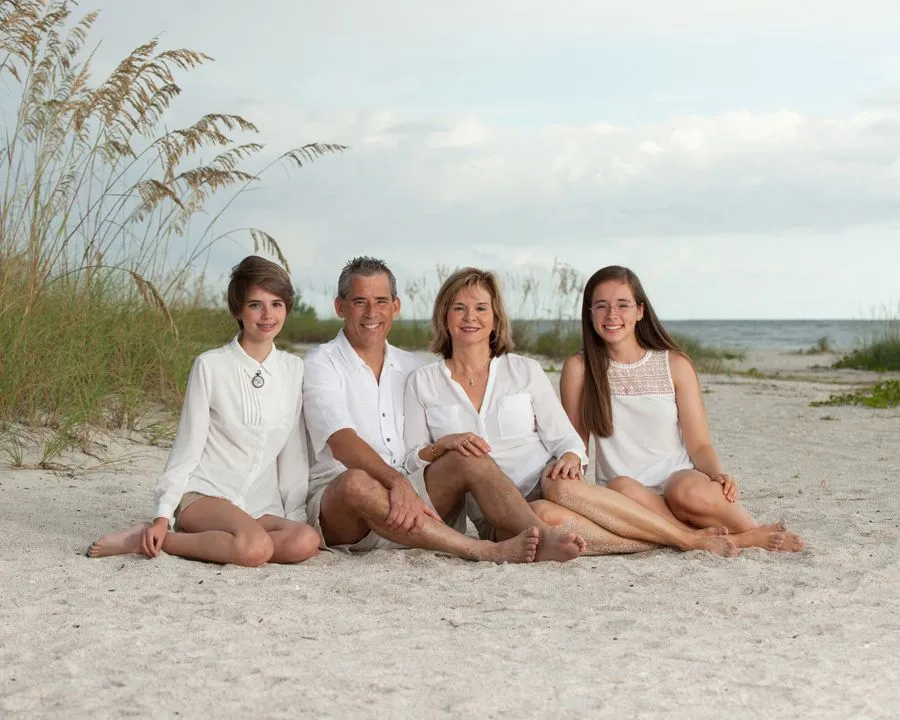 In 1993, Dr. Sardzinski graduated from the University of Florida, College of Dentistry with a degree in Doctor of Dental Medicine. In 1994 he completed a General Practice Residency at the Veteran's Hospital in Miami. In 1996 he completed a two year specialty degree in Endodontics at the University of Florida, College of Dentistry. After moving to Miami, he then worked one year in a private practice with Dr. Heberto Salgueiro. In the fall of 1997, Dr. Sardzinski opened his endodontic specialty practice in Venice, Florida. Before dentistry, Dr. Sardzinski was a 1983 graduate from Florida State University with a B.S. Degree in Medical Technology. In 1984, he completed a one year internship in clinical laboratory sciences at Baptist Medical Center, Jacksonville, Florida. He then was employed for three years at North West Regional Medical Center in Margate, Florida. He worked the overnight shift in the clinical laboratory departments of Chemistry, Microbiology, Serology, Hematology, and Blood Banking. He was then promoted to the afternoon supervisor. After this, he worked for two years in the Special Chemistry and Toxicology Laboratory Section at Boca Raton Community Hospital.
Dr. Sardzinski is a member of the American Association of Endodontists, American Dental Association, Florida Dental Association, and the West Coast District Dental Association. He is also a member of the Sharks Tooth Study Club, an affiliate of the Seattle Study Club. He graduated from Dental School as a member of the Omicron Kappa Upsilon Dental Honor Society. He has completed a continuum in Oral Implantology with Implant Educators at the University of Florida. His objective is to have the best knowledge and information for his patients when making treatment decisions. Dr. Sardzinski believes in life learning. He is a graduate of the Schuster Center for Professional Development and Management. Dr. Sardzinski is an Assistant Clinical Professor in the Post Graduate Endodontic Clinic at the University of Florida, College of Dentistry.
On a personal note, Dr. Sardzinski is married to his beautiful wife, Dr. Julia Pizarro. The couple has two teenage daughters who attend Venice High School. He is a Hometown Partner with the South County YMCA and supports many other community organizations. Through Heritage Baptist Church of Moultrie Georgia, he has had the opportunity to travel on several missions trips. Traveling to Guatemala and Honduras, he has been blessed to be able to provide dental care to the truly needy. In his free time he enjoys, bicycling, swimming, motorcycle riding, and reading. He is also a student of the Spanish language and the guitar. Dr. Sardzinski is proud to serve the people of Venice and Southwest Florida. Dr. Sardzinski respects his patients. He believes it is an honor and privilege to serve them in any way possible.